The tour stopped at the Waterfront Music Pavilion in Camden, N.J. on July 13.
Chicago, joined by legendary Beach Boys members Brian Wilson, Al Jardine and Blondie Chaplin, delivered hours of hits to an enthusiastic audience at the Waterfront Music Pavilion in Camden, NJ on July 13 as part of an extensive North American tour.
The sun shined bright as Wilson and his band took to the stage. Audience members rushed through the gates as the opening notes of "California Girls" chimed through the thick, hot air of the Pavilion. Wilson, who recently celebrated his 80th birthday, sang a little less than he had on previous tours, making the moments he opened his mouth all the more impactful.
Their set included a solid mix of Beach Boys hits including "Help Me, Rhonda," sung by original Beach Boy Jardine, and a selection of three 1970s era Beach Boys tunes that featured former member Chaplin on vocals and lead guitar. Audiences were also treated to a rendition of The Ronettes' "Be My Baby," a song often cited by Wilson as extremely influential to him.
After a brief intermission, Chicago kicked off their set with a performance of "Dialogue Part 1 and 2." Original singer and principal songwriter Robert Lamm entered with a keytar. The horn section, led by founding members James Pankow and Lee Loughnane, ran around the stage, engaging with audience members and providing for an exciting environment.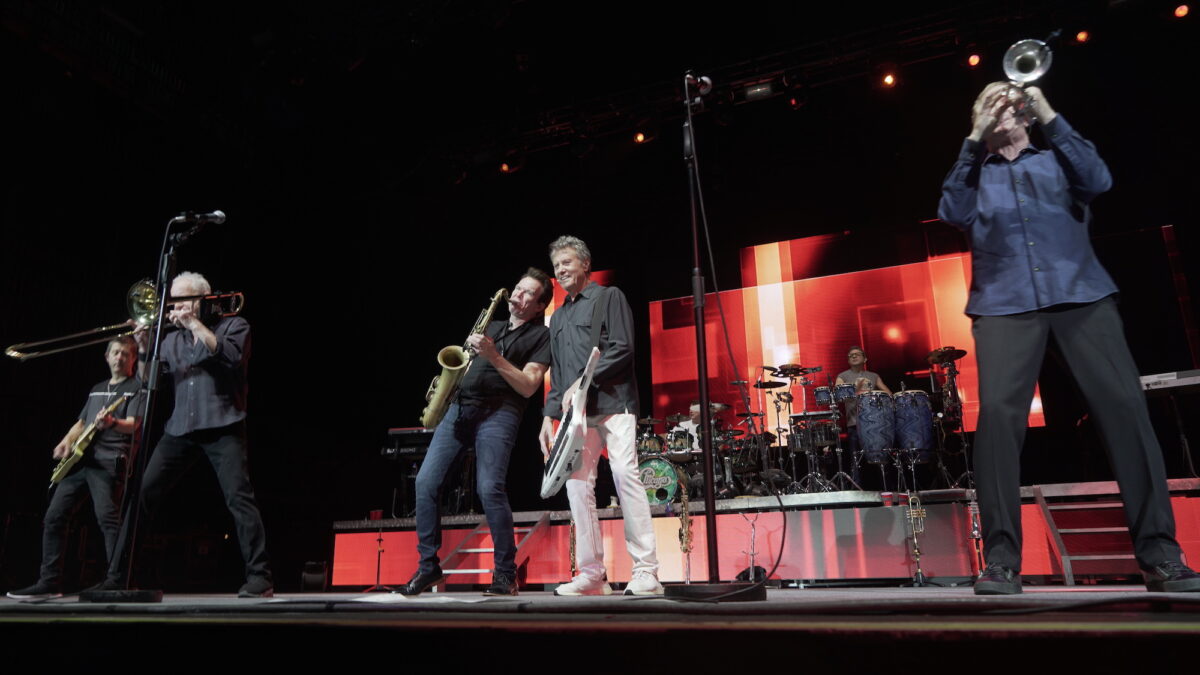 The set list read like a greatest hits track listing and included fan favorites like "Does Anybody Really Know What Time It Is?" and the progressive-tinged "Ballet for a Girl in Buchannon," as well as radio hits like "You're the Inspiration" and "Hard to Say I'm Sorry."
The groups will conclude their tour together at the end of July, but there will certainly be opportunities to catch them again in the future, albeit separately.